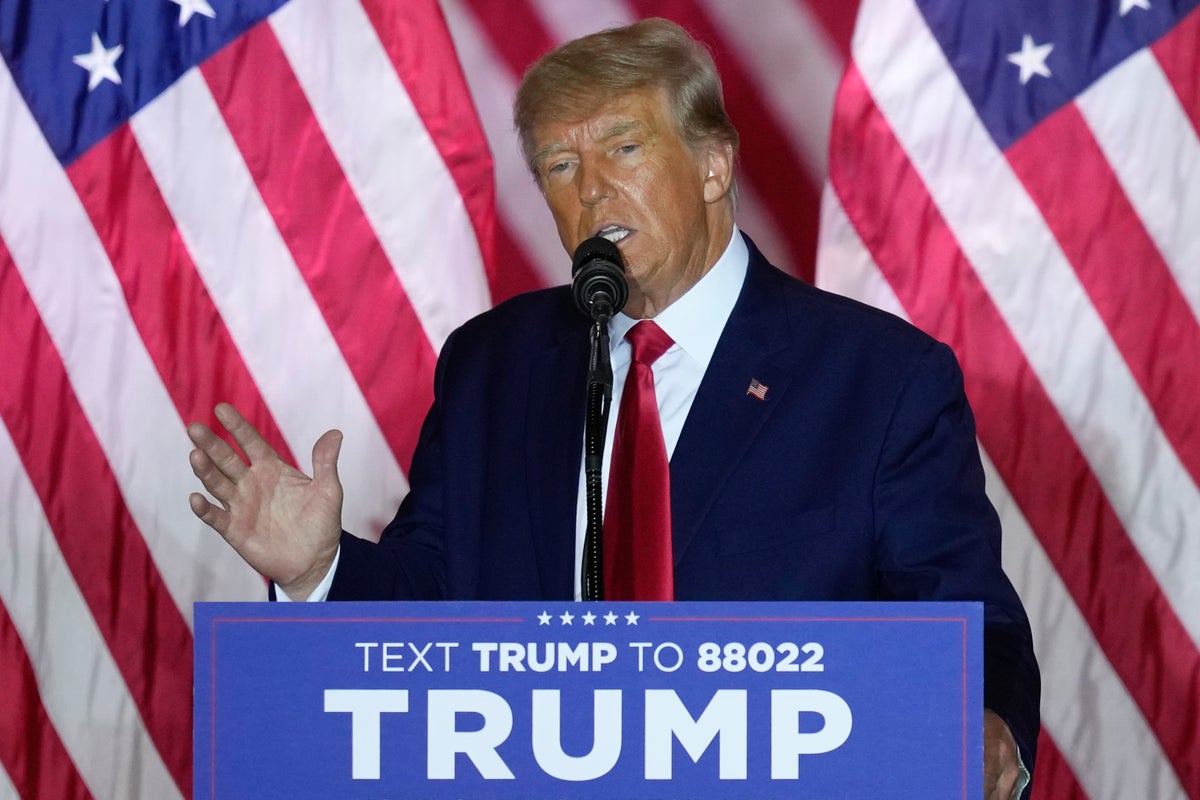 Jan. 6 panel reveals report, describes Trump 'conspiracy'
On January 6, the committee released another batch of transcripts, including another pair of interviews with former White House aide Cassidy Hutchinson and other Trump administration officials.
The committee released its final report on the pro-Trump uprising last Thursday and is now in the process of releasing the transcripts of the interviews on which it is based.
The panel conducted more than 1,000 interviews during its 18-month investigation into the violence at the US Capitol that followed Donald Trump's election defeat to Joe Biden.
The committee will formally shut down when the GOP-controlled House begins its next session on Jan. 3.
In the May interview, Hutchinson told the committee she remembered Marjorie Taylor Greene discussing QAnon with Trump during a meeting in Georgia on January 4, 2021.
1672191575
Cassidy Hutchinson says Trump's chief of staff Mark Meadows used to burn official papers in his office
Graeme Massie28 December 2022 01:39
1672189314
Cassidy Hutchinson told the JAN 6 Committee that Taylor Greene discussed QAnon with Trump
The former aide to Mark Meadows told the committee in two interviews that the far-right conspiracy theory was discussed in White House circles.
She told the panel in the June interview that QAnon was discussed during a December 2020 meeting between Donald Trump and GOP lawmakers, including Marjorie Taylor Greene.
"I remember Marjorie Taylor Greene bringing up QAnon several times, but in the president's presence, privately with Mark," Hutchinson testified.
"I remember Mark also having some conversations about — more specific to QAnon stuff and more about the idea they had with the election and, you know, not so much related to planning the January 6th meeting."
She also said in the May interview that Greene brought up QAnon with Trump during a meeting in Georgia on January 4, 2021.
"Ms. Greene came up and started talking to us about QAnon and QAnon going to the rally and she had a lot of constituents who are QAnon and they all want to be there," Hutchinson said.
"And she showed him pictures of them going up to Washington, DC, for the rally on the 6th."
Graeme Massie28 December 2022 01:01
1672188494
Mike Pence's spokesperson denies that the former vice president has applied to enter the 2024 race
Graeme Massie28 December 2022 00:48
1672188322
This is a live blog covering Donald Trump.
Graeme Massie28 December 2022 00:45
1672142634
Trump attacks reporter after she reveals his 2024 adviser believes 'magic is gone'
Throughout the Christmas period, the president has at one time gone on a series of uncelebratory rants on his Truth Social platform.
Graeme MassieDecember 27, 2022 12:03 p.m